Choose your classes from the list below.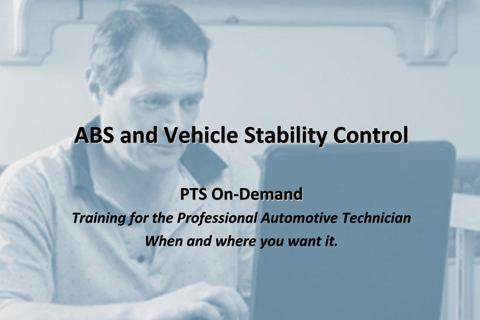 ABS and Vehicle Stability Control
ABS is the core element used for vehicle stability systems. New active wheel speed sensors combined with active control of braking and throttle controls have made vehicles much safer.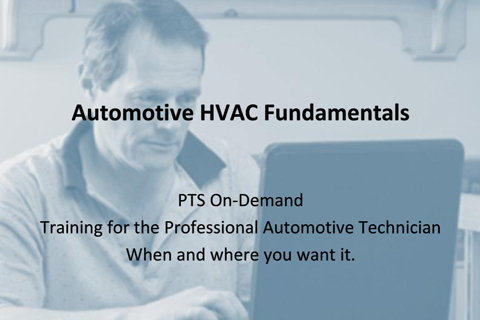 Automotive HVAC Fundamentals
A good understanding of what makes an automotive HVAC work can improve the quality of your service, reduce comebacks, and create satisfied customers. Correct service procedures can safeguard the compressor and other components. This class will show you what you need to know about how the components work together.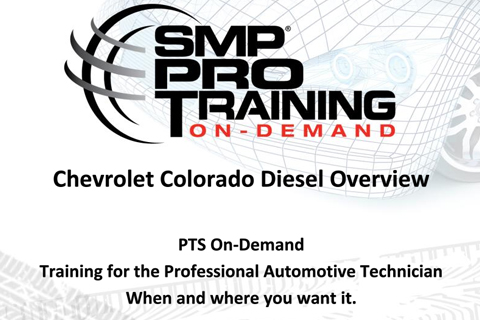 Chevrolet Colorado Diesel Overview
Chevrolet has teamed up with Isuzu to bring yet another winning Duramax engine to their diesel offerings. Beginning in 2016, the new 2.8L Duramax has been available for the Chevrolet Colorado.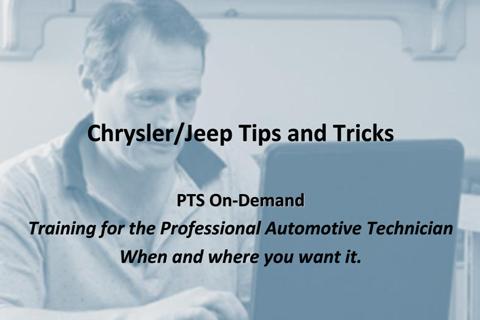 Chrysler/Jeep Tips and Tricks
Chrysler and Jeep engine controls have undergone big changes and are now using a common engine control module design. You need good information to successfully diagnose driveability and emissions problems on these vehicles.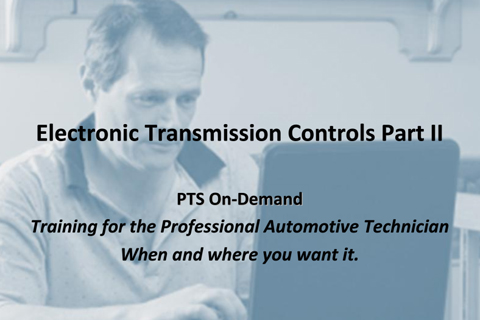 Electronic Transmission Control Diagnosis
Have you ever been diagnosing a driveability concern and struggled with the decision if it was an engine or transmission fault? In this class, we will cover diagnostic tips to help you decide if a driveability concern is caused by the engine or the transmission. We will use case studies to demonstrate additional failures.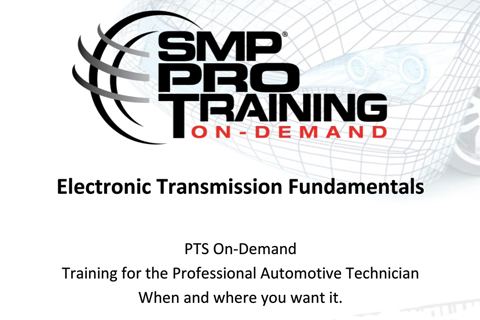 Electronic Transmission Fundamentals
Automatic transmissions are controlled by the engine control system and use many of the same inputs. Transmissions also contain integral sensors and control actuators. You might be surprised to know that you can fix many transmission complaints using the same techniques you use for driveability diagnosis.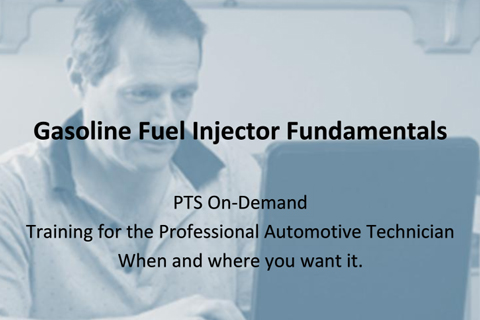 Gasoline Fuel Injection Fundamentals
Passenger car and light trucks have been equipped with fuel injection for many years and have undergone important changes. You must be able to identify component failures on these systems and perform service and repairs correctly. In this class we will look at the evolution of fuel injection from throttle body to direct injection. We will demonstrate diagnosis and repair procedures using several case studies.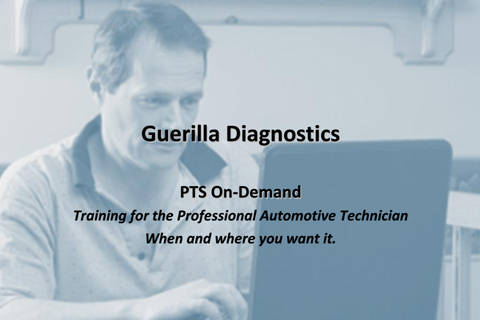 Guerilla Diagnostics
Technicians are often faced with diagnostic dilemmas without the benefit of accurate service information, OE scan tools, and lab scopes.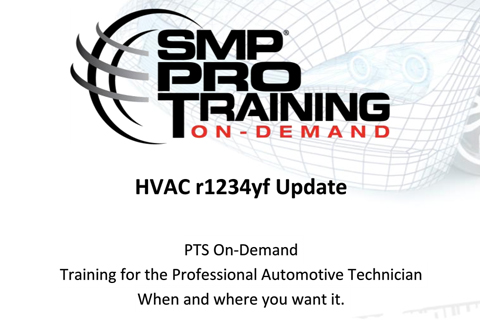 HVAC r1234yf Update
Many vehicles are being built with r1234yf refrigerant systems. You will need to upgrade your equipment and service practices to accommodate them. Are you ready for this AC season?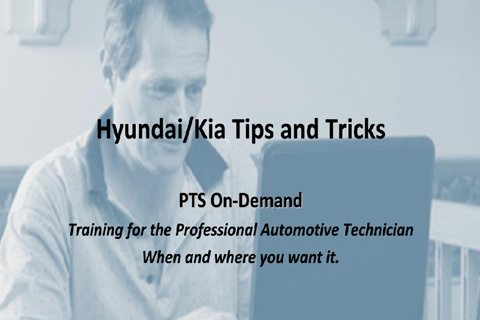 Hyundai/Kia Tips and Tricks
These cars have some unique operation and diagnostic quirks which can lead you down the wrong path. This class will help you get ready to diagnose common problems and be profitable while doing it.
Key Off Draw Diagnosis
One of the more frustrating problems to diagnose are complaints of batteries going dead after the vehicle sits overnight. In most cases, the battery is simply old and worn out. But sometimes the battery is not the fault, but instead a component or system is draining the battery when the vehicle has been shut down. In days gone by, a simple test light could be used to identify whether an excessive amperage draw on the battery was present. However, modern vehicles require more sophisticated testing and an understanding of the vehicle network and Power Moding.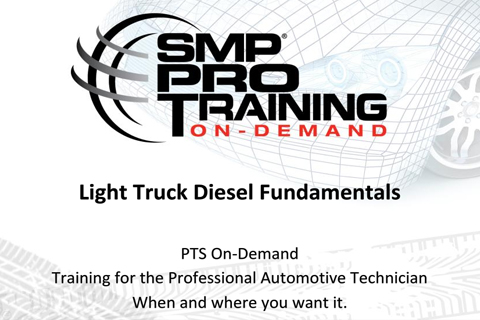 Light Truck Diesel Fundamentals
Diesel engines are gaining in popularity. Technicians who are used to diagnosing gasoline engines often have trouble when they work on a diesel engine. In this class we will examine the differences between gasoline and diesel engines. We will cover the different types of injectors and fuel delivery systems used on common engines. Proper installation techniques will be demonstrated.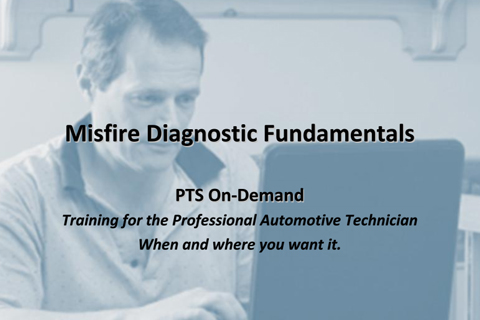 Misfire Diagnostic Fundamentals
Misfire diagnosis has been a common but difficult task for decades. You need to understand how and when the computer checks for misfire, and what steps it takes when they occur. In this class, we will look at what causes a misfire, how the computer determines one is occurring, and how different manufacturers display the information. This class will improve your misfire diagnostic skills.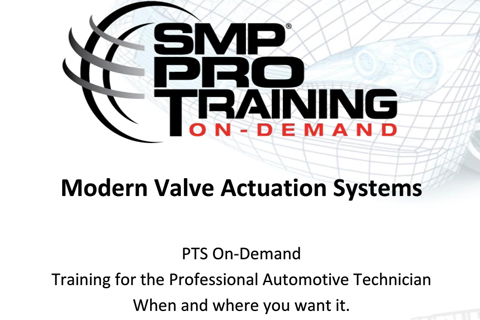 Modern Valve Actuation Systems
Valve actuation systems have undergone major changes in the last decade. Variable timing and variable lift are now common place and in some cases exist together on the same engine. Displacement-On-Demand systems have also been used on some engines to deactivate cylinders with special lifters and oil control. These changes have been propelled by the ever increasing demands for better fuel economy and lower emissions. OBD systems have also been required to monitor things like VVT performance and camshaft to crankshaft correlation. At the core of this technology are camshaft actuators, special lifters, and other components that rely heavily on proper oil pressure and volume to operate.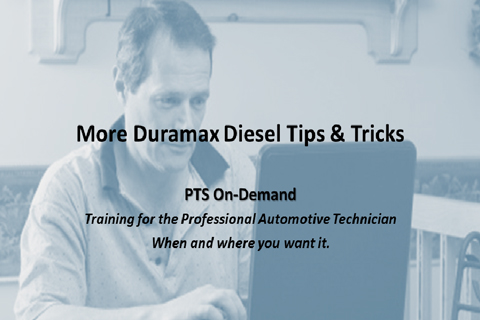 More Duramax Diesel Tips & Tricks
The Duramax engine has undergone a number of changes over the years and presents technicians with many service opportunities as well as diagnostic challenges.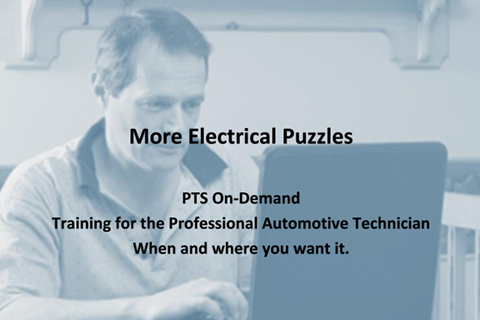 More Electrical Puzzles
Some symptoms are caused by electrical problems which require intensive diagnosis. In this class we will diagnose electrical problems relating to engine performance, HVAC, and body control systems. We will leverage service information and schematics, scan data, meters, and lab scopes to arrive at a diagnostic conclusion. You will have an opportunity to analyze the data and information to see if you have what it takes to solve these problems.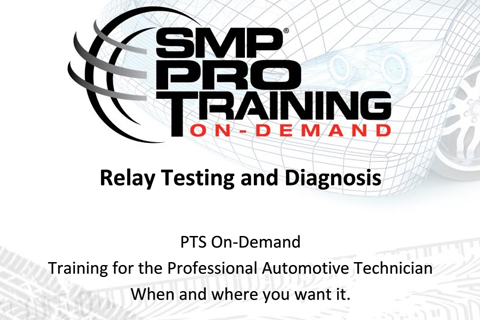 Relay Testing and Diagnosis Fundamentals
Vehicles are full of relays. Some can be replaced separately and some are integrated in modules which must be replaced as an assembly. You need a fast and accurate method to diagnose them.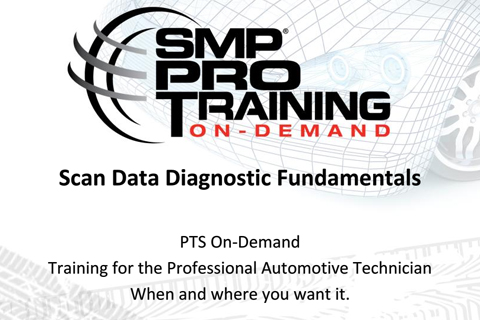 Scan Data Diagnostics Fundamentals
The use of scan data for diagnosing vehicle faults with or without stored DTCs can be very powerful. What is often missing in training is how to leverage the information.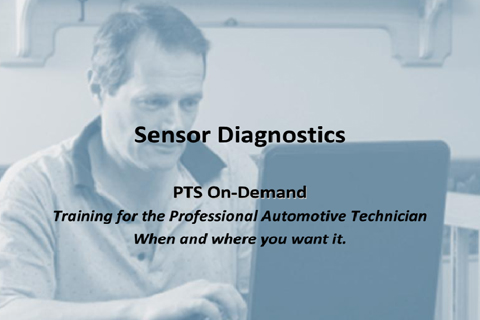 Sensor Diagnostics
There are many types of sensors being used on vehicles today to measure pressure, temperature, position, and mass. This class will help you to understand how they work and to troubleshoot problems with them.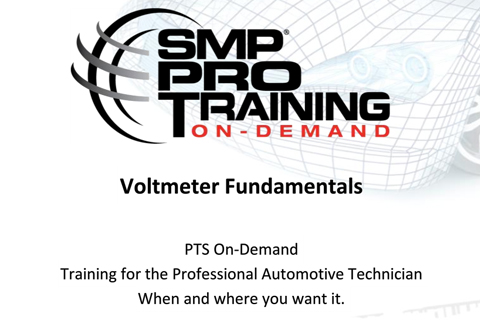 Voltmeter Fundamentals
We all have a meter in our toolbox. Do you know how to use all the features? What's the best way to check a live circuit? How do you measure current? What is delta? The meter can do so much more than open circuit testing. In this class we will show you how to use your meter to test a variety of circuits and improve your ability to get the most from this powerful tool.
Powerstroke Misfire Tips
The Ford 6.0L Powerstroke has been on the road for many years. Misfires can be caused by mechanical, electrical, or fuel related problems. This class will help you to develop a solid diagnostic procedure to find the root cause of 6.0L misfires.
Vehicle Electronics Fundamentals Part 1: Defining Electronics
Modern vehicles use many electronic controls. Diagnosing faults can be more difficult for technicians who have not had the benefit of training in electronics. This can lead to the replacement of unneeded parts, angry customers, and frustrated technicians. The goal of this training series is to prepare technicians to diagnose and repair vehicle electronic systems successfully. Each training segment will reinforce the concepts taught with exercises and a case study.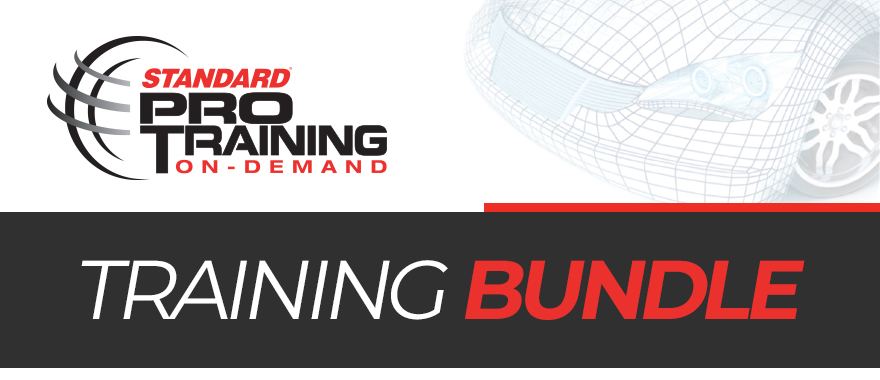 This Bundle consists of over 20 training classes from Standard Motor Products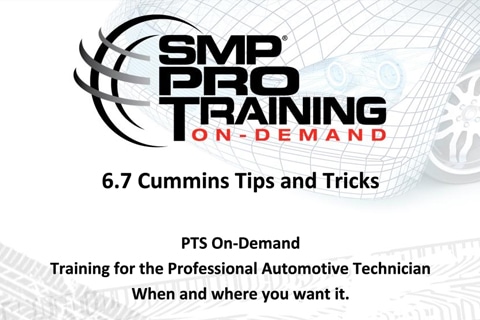 6.7 Cummins Tips and tricks
The 6.7L Cummins engine has been a popular engine choice for Dodge truck owners for a number of years now. This powerful L6 engine offers many service opportunities and is more easily serviced than other diesel engines.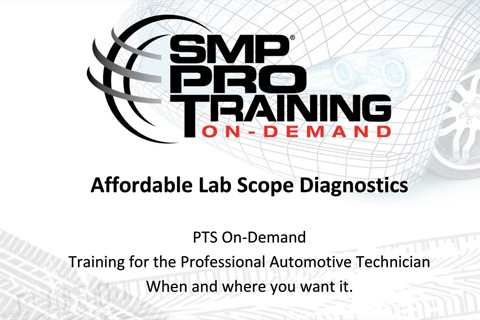 Affordable Labscope
Many technicians have realized the power that a lab scope can add to their diagnostic arsenal.  However given the numerous other tools needed for their work, they are often unable to purchase an expensive lab scope for the occasional job that requires one.  The pocket sized UScope is an affordable option for those technicians.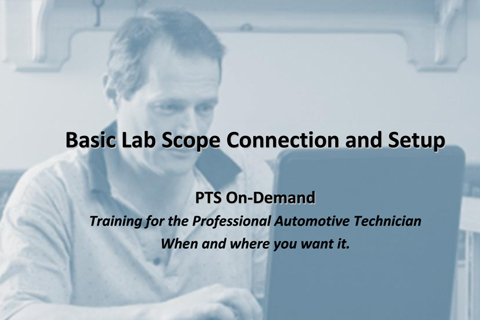 Basic Labscope Connection and Setup
A lab scope can be a powerful tool when you are comfortable with its operation. You must also know where to connect it and how to set it for specific signals. A lot of time can be wasted if the tool is not connected or set properly and these details are not in service information. In this class we will use a live demonstration to connect a scope to several common devices. We will then show you how to dial in to see the best picture of the signal.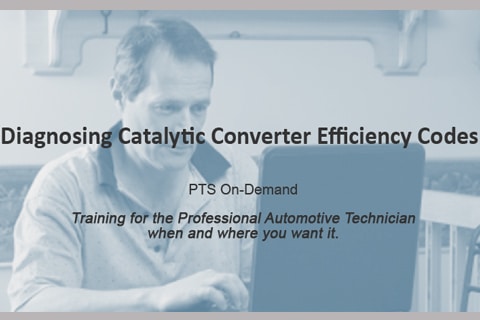 Diagnosing Catalytic Converter Efficiency
Many technicians dread dealing with catalytic converter codes such as the P0420 and P0430. Catalysts can be very expensive and there might be additional problems which could quickly damage them.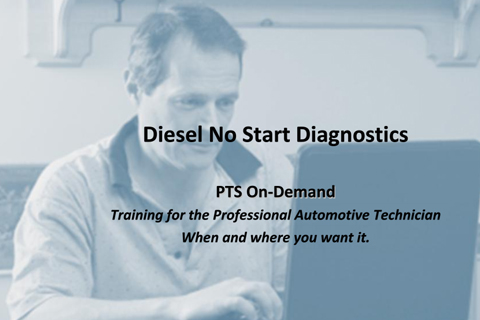 Diesel No Start Diagnostics
Most technicians have diagnosed plenty of no-start scenarios but things change when the vehicle towed in is a diesel. In this class we will develop a strategy for diagnosing both HEUI and common rail equipped engines when they don't start.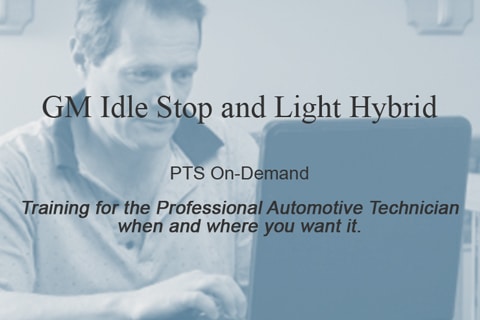 GM Idle Stop and Light Hybrid
In order to meet fuel efficiency and emission mandates imposed by the federal government, GM has continued to expand their offering of light hybrid and idle stop vehicles.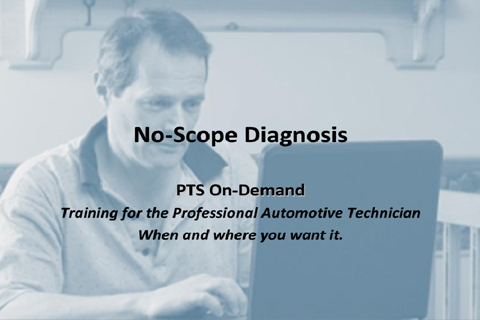 No Scope Diagnosis
Don't have a lab scope? Does this mean you cannot troubleshoot the tough problems? Perhaps you're not getting as much value from your scan tool and DMM as you could be.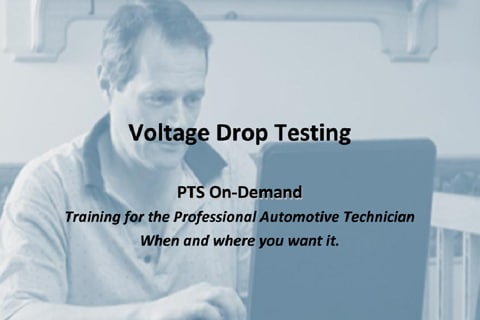 Voltage Drop Testing
Most vehicle manufacturers use unloaded circuit testing in their trouble charts which often lead to a misdiagnosis. This class will help you to understand voltage drop testing to diagnose component and wiring faults.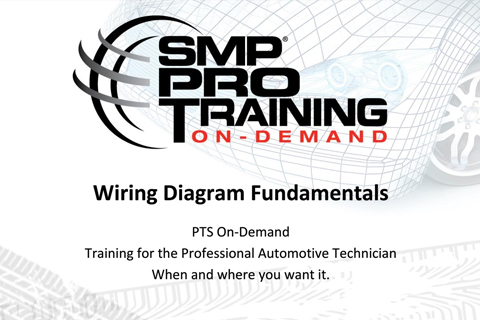 Wiring Diagram Fundamentals
Wiring diagrams are essential when diagnosing many engine and vehicle problems. Unfortunately, they can be confusing and vary greatly from one manufacturer to another. Some of them have details about what the wires connect to inside the module while others just give you a rectangle to look at. In this class, we will dissect diagrams and show you how to find important clues to problems and diagnose the car quickly.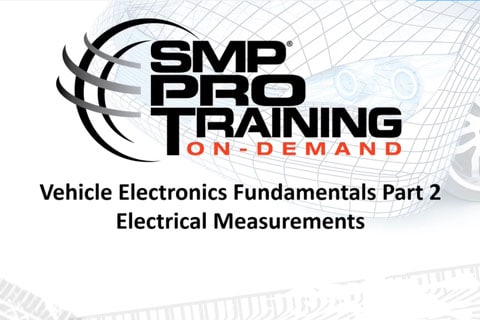 Vehicle Electronics Fundamentals Part 2: Eletrical Measurements
Modern vehicles use many electronic controls. Diagnosing faults can be more difficult for technicians who have not had the benefit of training in electronics. This can lead to the replacement of unneeded parts, angry customers, and frustrated technicians. The goal of this training series is to prepare technicians to diagnose and repair vehicle electronic systems successfully. Each training segment will reinforce the concepts taught with exercises and a case study.